Latest News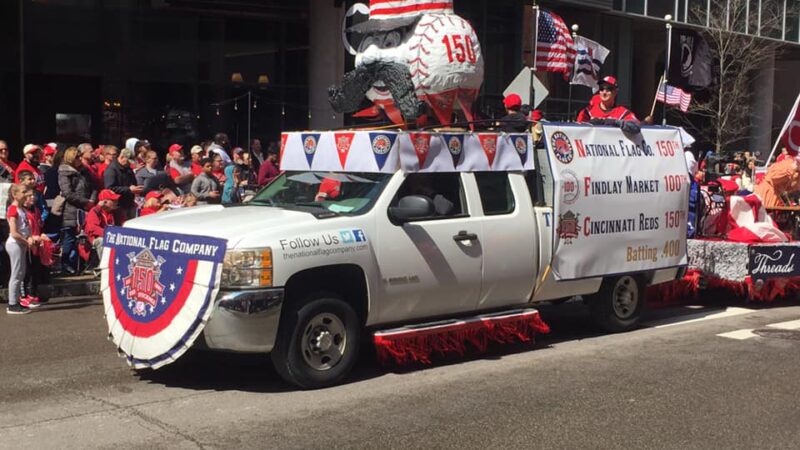 2019 OPENING DAY PARADE
2019 OPENING DAY PARADE
https://thenationalflagcompany.com/wp-content/uploads/2019/04/Parade-2019-3-1.jpg
960
720
The National Flag Company
https://thenationalflagcompany.com/wp-content/uploads/2019/04/Parade-2019-3-1.jpg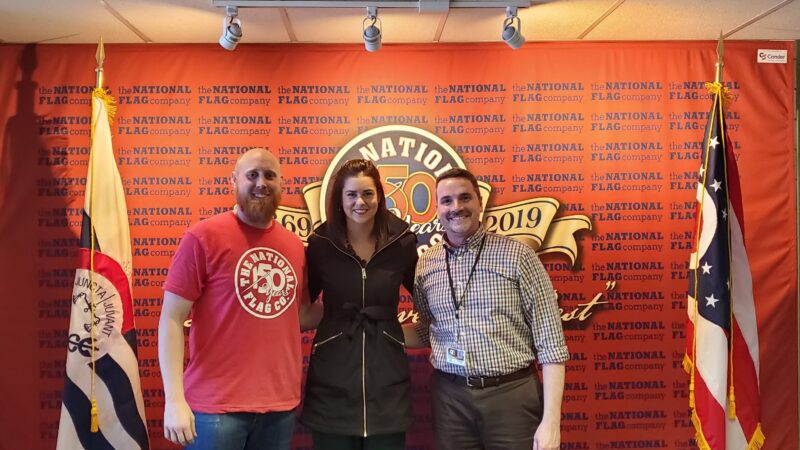 Cincy Lifestyle – WCPO
Cincy Lifestyle – WCPO
https://thenationalflagcompany.com/wp-content/uploads/2019/03/Lifestyle-1024x1024.jpg
1024
1024
The National Flag Company
https://thenationalflagcompany.com/wp-content/uploads/2019/03/Lifestyle-1024x1024.jpg
Thank you Cincy Lifestyle for telling our story Watch Here
read more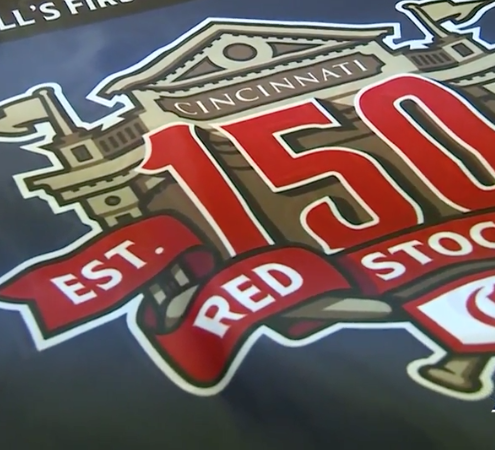 NATIONAL FLAG & THE CINCINNATI REDS
NATIONAL FLAG & THE CINCINNATI REDS
https://thenationalflagcompany.com/wp-content/uploads/2019/03/Screen-Shot-2019-03-27-at-12.26.54-PM.png
495
453
The National Flag Company
https://thenationalflagcompany.com/wp-content/uploads/2019/03/Screen-Shot-2019-03-27-at-12.26.54-PM.png
TWO HISTORIC CINCINNATI Celebrating 150 Years TOGETHER. 2019 is set to be a great year for us. National Flag along with the Cincinnati Reds are celebrating 150 years. NFC is making a new set of 150th logo decorative fans for the entrance to Great American Ballpark, 300 150th logo banners, and thousands of feet of…
read more
Our New Flag Museum
As a part of our 150th Anniversary Celebration, we have opened a commemorative Flag Museum in our factory. We are proud of our history as flag makers, and we want to share a little bit of history with you.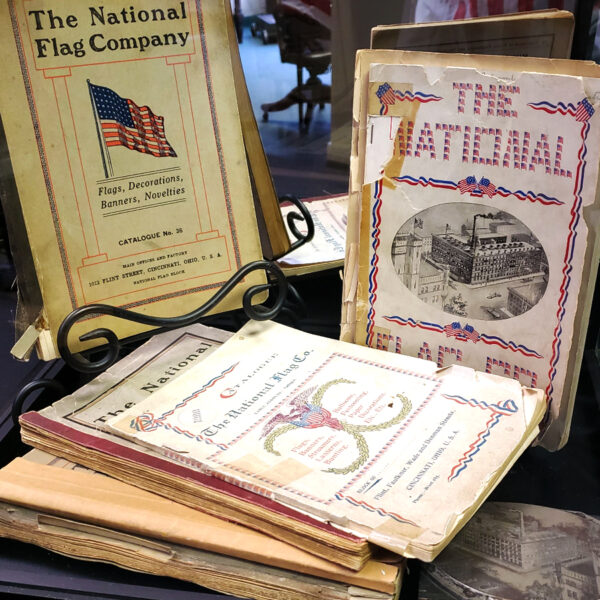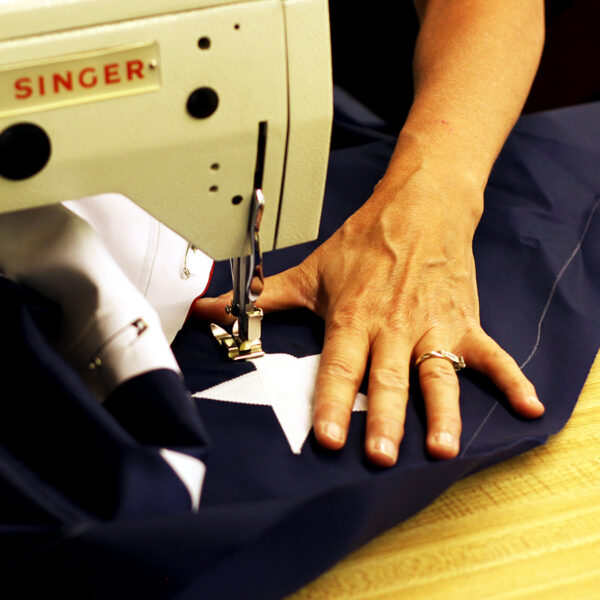 Factory Tours
Tens of Thousands of flags leave our building every year. Some are hand sewn by our staff, and some are printed on our World War II era printing press. Come see it all happen, and meet the people making it possible, by signing up for a guided factory tour.
Flagpole Installation
We are the area's premier flagpole installer. Whether it's at your home or business, trust the proven professionals at National Flag. Flags are our passion, and nothing presents a flag better to the world than a professionally-installed flag pole. Fill out a request form on our Flagpoles page, and one of us will be in touch shortly.